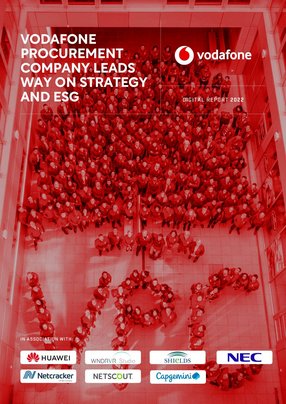 Vodafone Procurement Company leads way on strategy and ESG
Ninian Wilson, Global Supply Chain Director & CEO of Vodafone Procurement Company on why problems are an opportunity to create competitive advantage
Vodafone was among the first organisations to see procurement as something more than a mere cost control centre – eleven years before the supply chain shocks of the pandemic prompted organisations the world over to follow suit.
It was back in 2008 that Vodafone established Vodafone Procurement Company (VPC) in Luxembourg, aiming to service the procurement needs of all Vodafone entities across the group. The motive for the move was to bring the company's scale to bear.
"Prior to VPC, Vodafone's supplier partners had to negotiate with every single operating company and tell them that they had the best procurement deal on the planet," says Ninian Wilson, who is both CEO of VPC and also Vodafone Director of Supply Chain Management. "They don't do that anymore. Now, they negotiate once for our suppliers, and we hold the price books for the whole company."
Today, Ninian Wilson and his team manage a spend of around €24bn across the company, and, as well as marshalling spending with suppliers worldwide, it supports the needs of its operating companies and group functions, in addition to selling procurement services to third parties.
VPC is also a joint partner (with the Luxembourg government) in Tomorrow Street, a technology incubator with which it shares the same office and whose successes help grow the Vodafone tech ecosystem with scale-up businesses on the leading edge of telecoms tech solutions.
VPC helps Vodafone leverage scale on procurement
"The rationale of VPC was strong from the outset," Ninian Wilson adds. "Not only did it save vendors money because they no longer had as many account managers, but it also leveraged our scale as a company and provided a focal point for the whole of Vodafone."
The Vodafone Procurement Company's team operates across four areas, including IT, Networks, Commercial & Services, and Devices. "In all of these we leverage scale and hands-on expertise," Ninian Wilson says. "The vision is to create the future of procurement with digital and pioneering practices, connected to experts worldwide."
Internally, its job is to support Vodafone, and, in so doing, it is also indirectly supporting Vodafone's consumer and business customers around the world, whether these be large corporates or small companies.
Ninian Wilson says the Vodafone Procurement Company also has external customers to whom it provides procurement services.
"This is through what we call our Partner Markets Division," he explains, adding that this team sells Vodafone products and services, including third-party procurement and supply chain support. "Our primary role is to make Vodafone successful and to provide it with competitive advantage," Ninian Wilson then goes on to remind us.
Ninian Wilson helps deliver competitive advantage to Vodafone
Part of that competitive advantage is ensuring it works with the kind of suppliers who not only help the company mitigate against supply disruption, but who also perform strongly on ESG requirements.
Before rubber-stamping suppliers to provide Vodafone with products or services, VPC vets them closely, assessing their commitment and performance on diversity and inclusion, the environment, and health and safety in areas where there is risk.
On ESG, Ninian Wilson says VPC has taken "a very strong and forward-looking position", adding that Vodafone doesn't just recognise diversity "but celebrates it".
"We take every opportunity to ensure we create an inclusive environment for all and provide opportunities for thousands more across our supplier base," he says.
"Diverse suppliers bring a huge positive impact to our businesses and, ultimately, to our customers. This is why we identify partners who embrace diversity in their workforce, and who influence companies in their supply chain to do the same."
A better digital future for people is Vodafone goal
As a company, Vodafone says it believes that "the promise of a better digital future should be accessible to all" and is committed to "ensuring the more vulnerable are not left behind on that journey".
"We help support Vodafone in this," says Ninian Wilson. "We help it use technology to bridge divides in society, and to ensure people can contribute equally and fully to society. Our employees come from 50 nations, and we employ 36,500 women globally, so we understand what it means to have a diverse workforce."
Prior to Vodafone, Ninian Wilson was Chief Procurement Officer with Cable and Wireless, as well as also being Operations Director at Royal Mail.
How did those challenging positions help shape him professionally?
"I learned a lot in the Cable and Wireless role," he says. "It was my introduction not only to telecoms, but also to international procurement."
He enjoyed some of the locations, too.
"Most of our operations were in the Caribbean, so it was clearly a good job to have."
At Royal Mail, Ninian Wilson says he had 158,000 people working with him or for him. "I learned a lot about what it takes to work with a huge workforce. It showed me the pros of my management style, but also the limitations."
"I like to be on first-name terms with everyone though, obviously, it's difficult to remember everybody's name. But you meet some wonderful people from very diverse backgrounds; I think you bring all that knowledge and those experiences with you when you take on a role like mine at a multinational company like Vodafone."
Vodafone Procurement Company has seen many changes
Ninian Wilson joined Vodafone in June 2009, and he has seen many changes in the years since. "Back then, the procurement team in Luxembourg numbered 150 people, whereas today it is more than 400 people," he says. "We've scaled operations in that time, but I also think its role is now more than being about just managing procurement activity. We're also managing physical logistics activity, such as warehousing distribution and supply chain for our network equipment. Obviously, we're also managing risk and building a more-resilient supply chain."
The focus of VPC may have shifted over the years but the core of the business remains procurement, "making sure we get the right requirements from our internal clients and that we have the right engagement with our supply partners", Ninian Wilson says. "The core is the same but everything else around it, in terms of context, has changed."
When asked what is his biggest challenge currently, Ninian Wilson replies by saying he sees challenges as opportunities, and adds with a wry grin: "Let's just say there have been far more opportunities over the past three years than I expected."
He adds: "But certainly I'm hugely proud of the work the team has done to get us through two years of pandemic. I think the pandemic for us has been a defining moment for teamwork, collaboration, and getting things done together. Although, during that time we had never been physically further apart from one another, we had never felt closer. I felt it pooled the entire company together."
It also changed the way VPC works, with hybrid working now the norm – something Ninian Wilson feels is "good for our people and good for our company".
The pandemic also saw Vodafone offer staff the ability to work abroad for periods of time "which a number of our employees and colleagues have taken advantage of this year" according to Ninian Wilson, who then states how it has "changed the dynamic of working". He does admit that, as part of this changing dynamic, hybrid working asks different questions of his managerial style.
"Managing people remotely is different to bumping into them at the coffee machine and having an informal chit chat," he says. "I do miss that, but we're working hard to make sure we make hybrid working as productive for both the person and the company as possible. We've just about got the balance right but we're still learning."
The Vodafone Procurement Company's team has done 'amazing work' around chips shortage
As well as his team's sterling efforts during lockdown, Ninian Wilson says that his team has done "amazing work" battling microchip shortages across Vodafone's operations, in the face of demand for microprocessors massively outstripping supply.
And supply problems continue apace, with geopolitical turbulence and inflation compounding pandemic woes.
"We've now got the impact of the Ukraine War, and yet more uncertainty in supply chains," Ninian Wilson says. "I would say the biggest challenge we face today is creating more agile supply chains, which can flex as they meet ongoing challenges."
"Supply as a sector takes a long time to change and ways of working tend to be quite embedded. So, making them more agile is certainly a challenge, but it also provides us with opportunity if we get it right."
Asked what he feels VPC's defining strategy is, Ninian Wilson says that no procurement or supply chain team can have a separate approach to the overriding company strategy.
"As a company, Vodafone's strategy is to help society digitise, to be a more inclusive employer and to work really hard on sustainability," he says. "This is a very purpose-driven approach, and we're strongly aligned to this, in that we're adopting and driving a purpose-driven approach as a procurement organisation."
Achieving this, he says, comes down to "how VPC builds relationships" with key partners and key suppliers "as well as how we transform our physical logistics and supply chain activity, and how we utilise all our great people to bring that strategy to life over the coming years".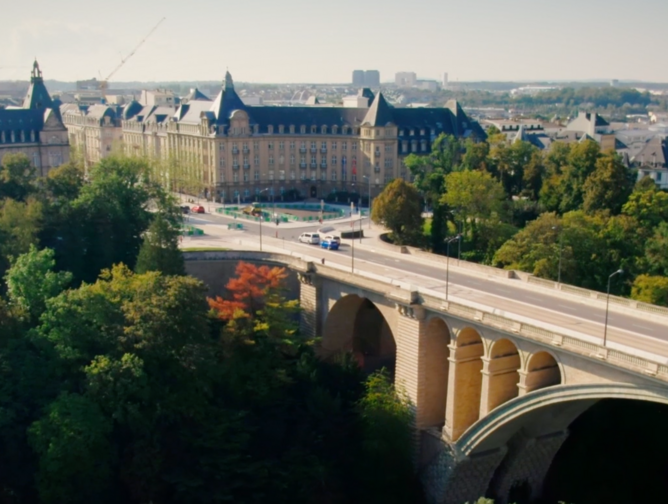 Vodafone Procurement Company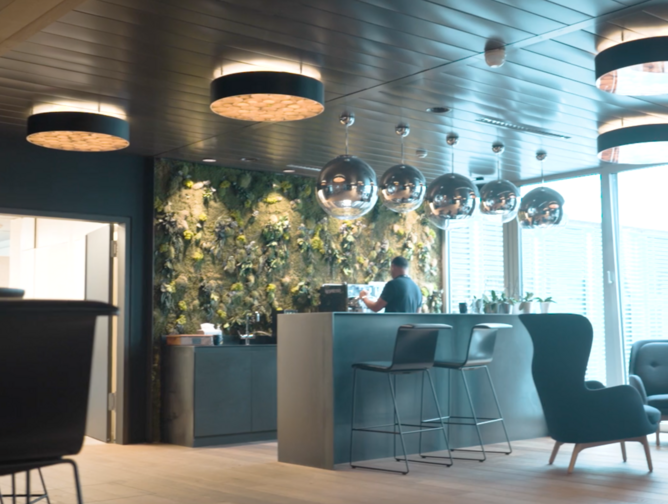 Vodafone Procurement Company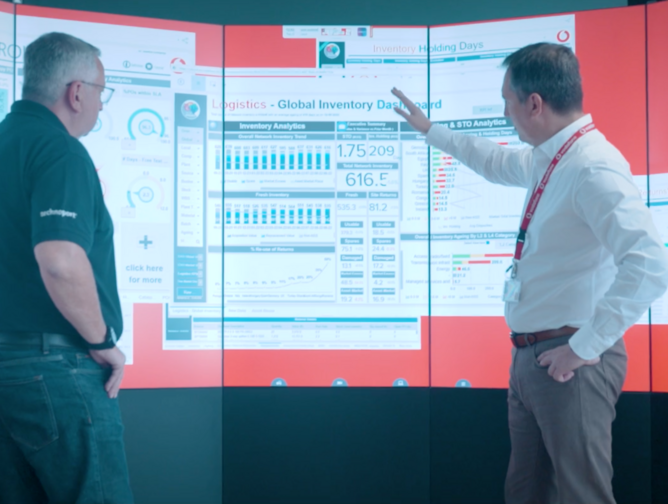 Vodafone Procurement Company