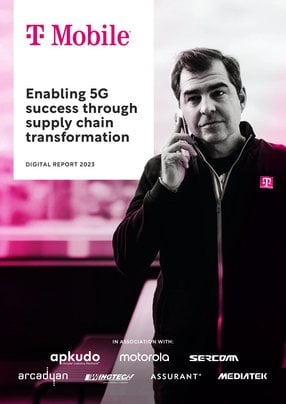 Enabling 5G success through supply chain transformation
Max Caballero-Vieyra, SVP of Devices & Supply Chain, provides exclusive insights into how supply chain transformation is asserting T-Mobile as value leader
T-Mobile has achieved nothing short of becoming America's 5G Leader, with the country's largest, fastest and most reliable 5G network.
And, even after nearly three years of high-scale merger implementation/execution and a global pandemic, the mobile giant has managed to not only retain but expand on the leading 5G service in the country.
In an exclusive interview with Max Caballero-Vieyra, Senior Vice President of Devices & Supply Chain, we learn how T-Mobile has built resilience into its consumer supply chain, tackles the unique challenges of the American market, and plans to further digital transformation in the future.
What sets T-Mobile's supply chain apart?
The supply chain sphere is competitive, particularly within the telecom industry. In addition, a variety of obstacles over the past few years have added new complexities and introduced new risks. Competition, risk management, optimising efficiencies while maintaining an unwavering focus on innovation are the main pillars on which the Supply Chain of the future will stand.
This presents a unique challenge for leaders. Strong leadership is key, but leaders also need to understand customers' needs in-depth and have a clear vision for the future while creating the right strategic partnerships to enable success today. Caballero-Vieyra is responsible for managing T-Mobile's complete portfolio of devices – including smartphones, tablets, watches, and routers – as well as the portfolio design, strategic supplier relationships, terms and pricing negotiation with partners, and the selection process across multiple channels.
"It involves everything that has to do with the operations, whether it's for sourcing, logistics, reverse logistics, or inventory management," Caballero-Vieyra explains. "We manage thousands of retail doors, big web and telesales avenues, so we fulfil every single channel T-Mobile operates."
The complexities of T-Mobile's consumer supply chain come from managing a large network of partners as well as thousands of retail locations. Alongside this, T-Mobile is working to ensure that it can supply the full spectrum of devices customers want at the right time and at the right place, while offering our best possible value.
"Our planning and execution are frequently impacted by changes in promotions, particularly around devices. And the complexity comes in managing all that demand of products – different price points, different customer needs – and ensuring that we can always have the products that our customers need, where they need them," Caballero-Vieyra explains.
Anticipating changes in supply and demand that result from promotional fluctuations is a unique skill not often seen in supply chain leaders, yet Caballero-Vieyra and his team not only do this, but go further.
"We deliver World Class quality of service by understanding our customers and offering optionality – whether it's in products or price points – while making sure that we can always fulfil their product needs consistently and as fast as possible – whatever interaction they have with T-Mobile, whether that's in a retail store, on the web, on the phone, or in an app."
A permanent shift in risk management
In such a dynamic and global role, it's highly telling that Caballero-Vieyra's proudest achievement comes from the way that T-Mobile navigated the COVID-19 crisis.
"The US market is very, very big. Between 2020 and 2021, I was managing the merger of T-Mobile and Sprint – integrating processes and consolidating infrastructure – while the world was going through a pandemic," Caballero-Vieyra explains.
"Being able to succeed and keep the business stable in an unprecedented environment, while navigating the volatility in the system for at least a year, was extremely challenging. That was, without a doubt, the most demanding job I've ever had."
So, from a supply chain management perspective, how are the lessons learned being implemented now, in a consistently volatile, almost-post-pandemic world?
"At the end of the day, supply chain is a game of certainty, and you need that certainty to operate. When you are getting hit by an event like the pandemic, the certainty that's essential to operate isn't there," Caballero-Vieyra outlines.
"Then you start thinking: if we're not going to be receiving the products when we expect them, what do we need to do in terms of safety stock to be able to mitigate those risks? So we started leveraging our network of supplier relationships to find alternative supply sources and protect our value proposition. That gives you options to begin making decisions, or start adjusting what you were thinking originally, based on the new information coming in day-to-day."
Caballero-Vieyra explains how one of the critical lessons learned from this situation was the need to constantly rethink diversifying to avoid risk.
"Supplier diversity becomes crucial in minimising those unexpected events. So we implemented that across every step of the process – from the moment we are designing a portfolio of products, we start thinking, 'What would happen if we go through a repeat of 2020 and 2021?'."
"When you go through a shock to the system like the pandemic, it brings supplier partnerships and risk management to the forefront of your thinking."
Challenges of the American mobile market
According to Caballero-Vieyra, the main way T-Mobile differentiates from its competitors is by offering America's leading 5G network.
"We have always been a value leader: we have fantastic prices, and the best value for those prices. And now, we also have an incredible network to match our incredible value.
"We offer amazing content to our customers and, with respect to devices or accessories, we give them tons of options. We also ensure that we design a portfolio of products that covers the wide range of our customers' needs - all the colour variants, all the memory variants, and all the price points."
Interestingly, one of the most significant complexities of T-Mobile's consumer supply chain comes from the promotion-led approach of the American mobile market, which significantly differs from other mobile markets across the globe.
"Here in the US, we operate in a very promotional market. Those promotions change and, as they do, demand for certain devices and accessories moves up and down. The complexity lies in managing the network of suppliers we have around these promotions, feeding our distribution centre with the right amount of inventory so we can meet consumers' needs while keeping an optimal inventory level across thousands of points of sale," Caballero-Vieyra explains.
"We're talking about hundreds of products, thousands of points of sale, and a very large number of partners. And managing all that complexity in an efficient way is extremely challenging." It certainly sounds like it.
Consumer demand, telco innovation, and supply chain evolution
In the mobile industry, building a supply chain that's flexible enough to successfully support these complex technologies and their rapid evolution is no mean feat. So, how does T-Mobile manage the evolving demands of the customer landscape with an ever-expanding range of mobile devices?
"We need to give customers what they want. So, we design a portfolio of products, ecosystems, and experiences that fit every price point, every consumer lifestyle, and every segment of the market," says Caballero-Vieyra.
"Sometimes, businesses require different products than consumers. So we need to think broadly and try to make it so that we always have a path to every customer, that we always have the product that best fits their needs and their desires."
For T-Mobile, telco innovation and supply chain development are focused on retaining its position as the industry value and network leader.
"If you look at what we've been doing for the past couple of years, we've been consistently a leader in the market, in terms of giving consumers the best value for money. We've been the value leader," Caballero-Vieyra asserts with pride.
"And now, it's probably the first time in the history of telecoms that any wireless company is striving to be the value leader and the product leader at the same time. Our 5G network has been ranked number one by many network experts, and they always rank our 5G performance very highly, whether it's in coverage, speed, reliability or all three."
T-Mobile is also working closely with its strategic partners to anticipate industry trends ahead of the competition – a core element of remaining ahead of the pack.
"There's a lot of innovation coming, whether it's on the hardware design or the OS. The OS has been playing an increasingly important role in the experience customers have with their devices and related products, because it's not just about the device anymore – it's about the entire experience."
"So, we're thinking about all those experiences and understanding how we can better present those to consumers on our website or in our retail locations."
One of the key aims that T-Mobile is prioritising is continually improving the online experience for its customers.
"A lot of customers are used to buying online, particularly post-pandemic. When they make a purchase, online customers want transparency on when a product is going to be delivered," Caballero-Vieyra says. "This is about modernising the system so that we can ensure customers have full transparency and certainty around when they'll receive their order."
To this end, T-Mobile's partners are proving instrumental in enabling digital transformation and improving overall customer experience.
"We're working with multiple partners. Starting with our logistics and transportation partners, we are working to implement robust systems to ensure we can fulfil products as quickly and transparently as possible.
"We're also working on developments that will enhance everything about the post-purchase notification process, making sure we can inform customers when to expect the product."
Caballero-Vieyra explains how, within the next couple of years, T-Mobile is anticipating a shift towards an omnichannel purchasing approach.
"Of course, while everybody started buying online during the pandemic, our customers want to see, feel, and touch these devices or accessories, and talk to a person about their best plan options.
"But I think digital channels will continue to grow, and customers will increasingly interact with us online and through our app," Caballero-Vieyra predicts.
Caballero-Vieyra states that, "from a supply chain perspective", T-Mobile then needs to "ensure that our online and app experiences are second to none."
"For example, when a customer places an order, we fulfil that order reliably, the product gets delivered reliably and on time. And, through the entire process of buying to receiving, customers know where that product is, ensuring transparency end-to-end."
Continued innovation is, for Caballero-Vieyra, a core part of retaining T-Mobile's industry leadership: "The companies that find and spend the resources to invest in new ways of creating value for consumers are typically the companies that end up winning. Prioritising innovation today is the key to unlocking tomorrow's growth, so we can't lose sight of that."
"It's not about being just another player in the industry. Typically, the ones that you're going to see flourishing are those partners who are bringing a new perspective, a new experience, something new consumers need (even though they sometimes didn't expect it)."
As firm proponents of industry disruption, we couldn't agree with that sentiment more.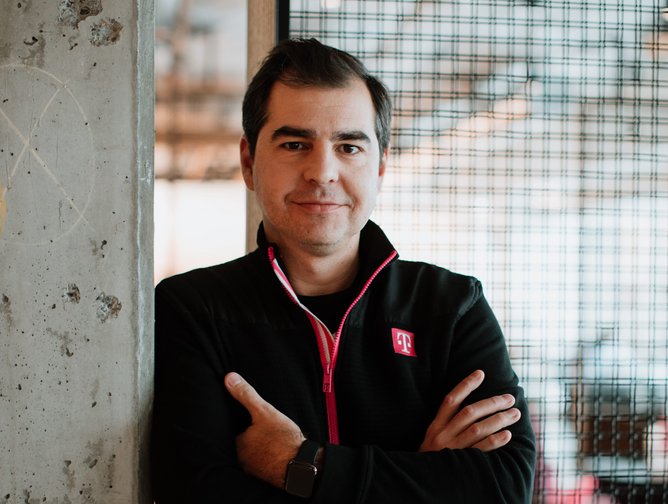 T-Mobile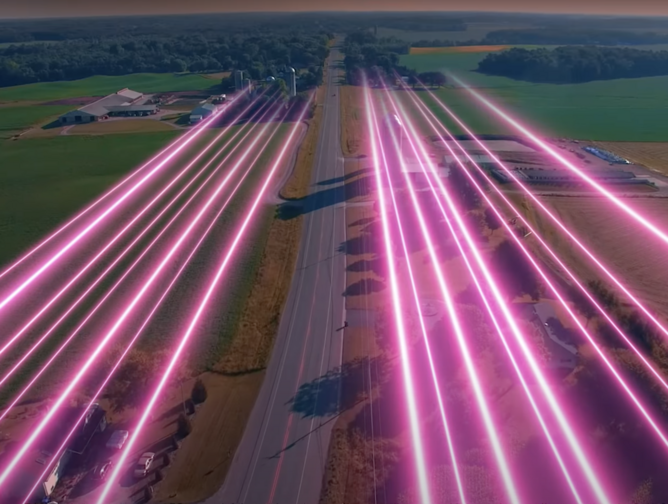 T-Mobile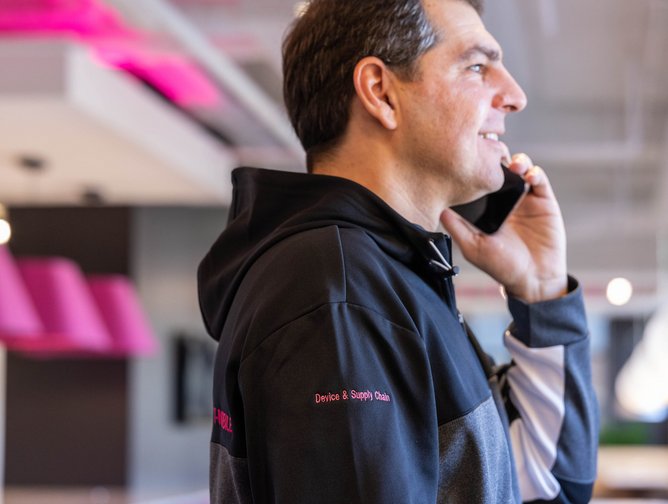 T-Mobile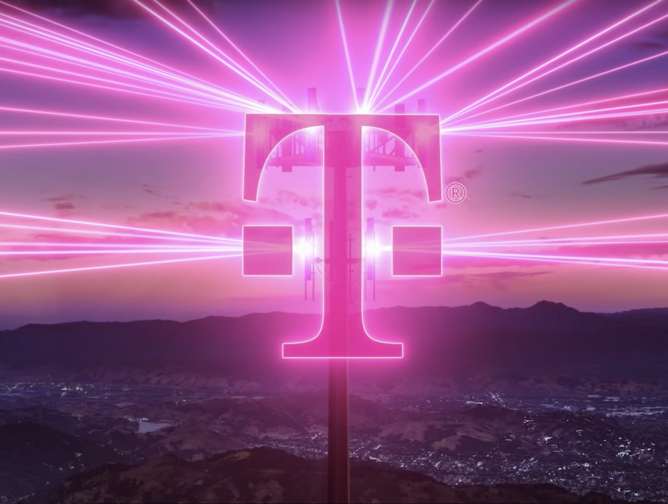 T-Mobile