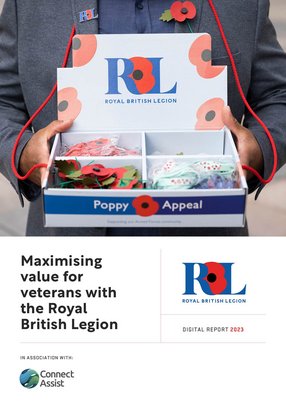 Maximising value for veterans with the Royal British Legion
Head of Procurement and Contract Management at the Royal British Legion Wayne Bell on effective collaboration in procurement for the greater good
There are some charitable institutions in the UK that feel as if they are part of the fabric of society. The Royal British Legion is one such institution.
From providing expert advice and guidance to recovery, through to transitioning to civilian life the Royal British Legion provides a lifeline for serving personnel, veterans and their families, supporting them in the face of hardships, injuries and bereavements. The RBL is the champion of Remembrance and is of course well known for the annual Poppy Appeal and its emblem the red poppy.
And behind the scenes, procurement plays an essential part in the RBL's work, helping ensure the organisation manages supply chain risk while maximising value for money from donated funds.
Last year saw the RBLmark its 100th anniversary with events that cast light on its proud past, highlighting its preparedness for a second century of service in a centenary celebration that focused on the future, along with the challenges and contributions yet to come.
The RBL was born out of the First World War, when four organisations came together to fight injustices and financial hardship faced by those returning home after service.
Founded as a campaigning organisation, the Legion fought for the fair treatment of those who had given so much for their country – and for whom it provided much-needed welfare and comradeship. At the same time, it committed to a pledge of Remembrance for the selfless service of the Armed Forces' community.
TheRBL's strength derives from its network of members, volunteers, partner organisations and supporters. In its centenary year, events and activities provided key opportunities to recognise and thank the many charity partners, community associations, elected officials, and government agencies and services at all levels, whose valuable support makes it possible for the charity to do its work.
Centenary events held nationally, regionally and locally enabled the Legion to tell its story and recognise its people, past and present, while schools across the country held their own events commemorating the iconic institution. It also gave the organisation an opportunity to emphasise its renewed strategic direction: placing those who need and support the Legion at the heart of all it does.
Procurement: integral to Royal British Legion's strategic priority
Procurement is an essential function within the Royal British Legion, helping to ensure the organisation manages risk within its supply chain and maximising value for money from donated funds. It's an integral part of the RBL's strategy and underpins its strategic priority of Operational Excellence.
In line with its function and aims, the organisation is committed to ensuring its procurement procedures take an ethical approach, ensuring fairness and transparency while working with partners who adhere to legislation, including modern slavery and GDPR.
Procurement procedures also compel the RBL to acquire quality goods and services promptly, providing value for money based on a balance of criteria that's specific to each requirement.
The RBL's commitments minimise risk from its supply chain. Though it is not publicly funded – and therefore not subject to public procurement regulations – the organisation reflects best practices in its approach to sourcing all goods and services.
"Our procurement strategy supports the wider Royal British Legion strategy in supporting all serving and ex-serving personnel as well as their families in a reflection of the Legion's key priorities," says Wayne Bell, the Legion's Head of Procurement and Contract Management, who joined the Legion in 2019 following more than a decade of procurement industry experience in his native South Africa.
TheRBL's campaign priority includes: Those We Serve, which ensures prompt, high-quality service provision that makes the best use of donated funds; Championing Remembrance, which supports the Legion's Remembrance marketing teams to find and work with partners who will raise the organisation's profile, helping them engage younger and more diverse audiences whilst seeking out new opportunities; Working Together, which engages suppliers as true partners passionate about the Legion's cause; and, finally, Operational Excellence, which supports stakeholders whilst safeguarding the Legion's expenditure and reducing unnecessary risk.
New Contract Management System supports RBL managers
Contract management has been a particular focus for the RBL. In the past, the organisation has had limited contract visibility, further hindered by a lack of tools to support it. "Through collaboration with our IT department, we have built our own, fully-functional Contract Management System using SharePoint, which includes push notifications, dashboards, and other functions," says Bell. "Our contract managers will have access to the Contract Management System, and we will be supporting and training them on how to manage contracts effectively."
Earlier this year, the RBL also addressed issues around spend visibility. Again, it fell short of achieving the live, detailed visibility of supplier spending needed to understand, manage and analyse it. "On the back of a budgeting and reporting software that was purchased, we can now slice and dice our spending as required from a procurement perspective," says Bell.
Procurement training was disrupted in 2020 by the outbreak of COVID-19, subsequent lockdowns and ongoing restrictions. Nevertheless, the RBL is addressing this education shortfall by developing a suite of training programmes with the organisation's L&D team. These are designed to equip buyers and contract managers with the skills for effective decision-making regarding buying and managing contracts.
"It's difficult to manage what you can't see, and we have been far too reactive in the past," says Bell. "The combination of our Contract Management System and the visibility of our spend will be catalysts for us as we step-change to be more strategically proactive."
Without a capable team, it's very difficult to be effective in procurement, says Bell – an acknowledgement that prompted him to rebuild his department in 2020. "We are fortunate that we've been able to recruit a team that is passionate about who the Legion are, what the Legion does and the contributions we make, but who are also skilled so that we can be effective in what we do," says Bell.
Successful procurement operations also rely on positive collaboration with both internal and external stakeholders, something Bell is focused on in a bid to improve stakeholder relationship management at the Legion. "When we all collaborate effectively, we ultimately contribute towards supporting our beneficiaries," he explains.
Recovery activities generating & promoting self-confidence
A broad range of services are coordinated by the RBL, including recovery support to currently serving and ex-serving personnel who are wounded, injured, or sick. The same support is also available for those who are experiencing multiple challenges such as unemployment, mental health problems, financial issues and alcohol abuse.
The Legion's flagship recovery programme is the £27mn Battle Back Centre at Lilleshall in the West Midlands. It provides sports and adventure activities designed to promote self-confidence and improve motivation during recovery, increasing the effectiveness of the process.
The organisation also offers services designed to aid ex-Armed Forces personnel in finding employment. The Legion's employment support helps those coming towards the end of their service to prepare for more traditional forms of employment and civilian life, in general. Not only does it ensure this, but it supports the wider family during the process, too. Funding for additional training or education is also available through the organisation's employment grant scheme.
What's more, much-needed guidance on business plans, finances and tax requirements is provided to those budding entrepreneurs looking to start their own business. Specialist assistance helps put together a business plan, source funding and identify mentors.
The RBL understands the all-encompassing impact of housing issues on mental health and wellness, so it provides housing support and advice on a wide range of related issues. Included within this is advice and support to those who are homeless or imminently facing homelessness. As part of this work, the team disseminates guidance on housing applications to local authorities and can support challenges to statutory decisions on grant funding, housing allocation and eligibility.
When combined, each of these strands of support and outreach aids the Armed Forces community in maintaining independence, reintegration into society, community connections, and staying safe within the home via small adaptations, from installing personal alarms or support with funding for new equipment to working with family members about what to expect.
In the UK today, one in six people over 80 has dementia and, by 2025, more than a million people could have the condition. Inevitably, former service members feature in these figures, so the Legion provides care in the shape of purpose-built dementia units at four of their six residential care homes in Somerset, Warwickshire, Norfolk and North Yorkshire.
The Legion also has a team of specialist Admiral Nurses – a scheme developed in partnership with Dementia UK – who work in the community. Currently operating in Lancashire, the West Midlands, Hampshire and Somerset, they offer specialist support, information and advice to the family carers of people living with dementia within the Armed Forces community.
Tackling money problems can be an emotional burden, so the RBL helps ease this financial pressure for thousands of serving and ex-serving personnel every year. The organisation's financial team provides specialist compensation advice, help with debt and emergency situations, and can offer support during grant applications.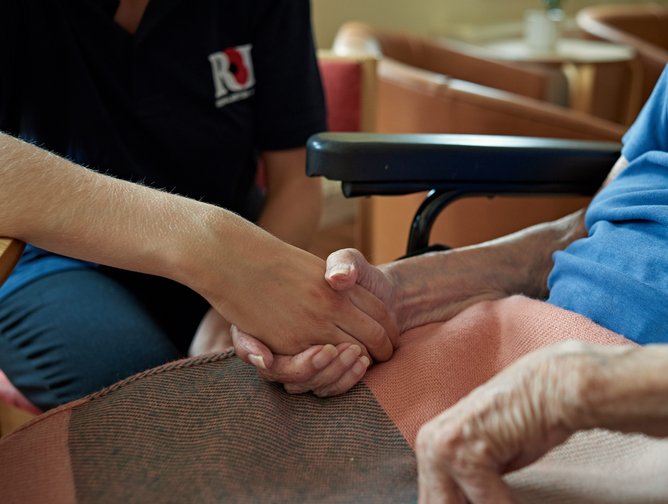 Royal British Legion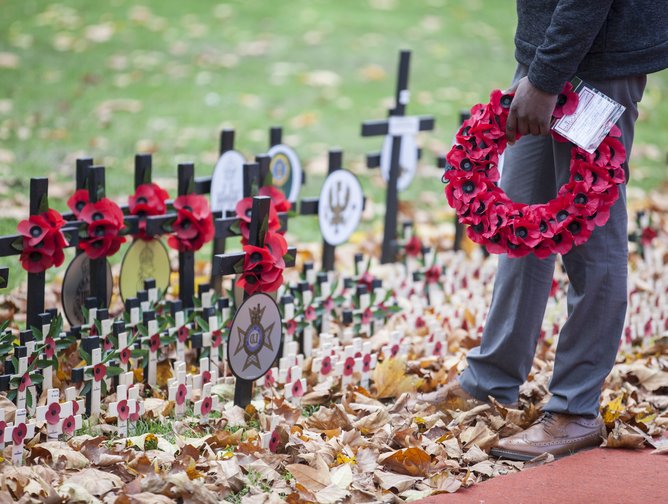 Royal British Legion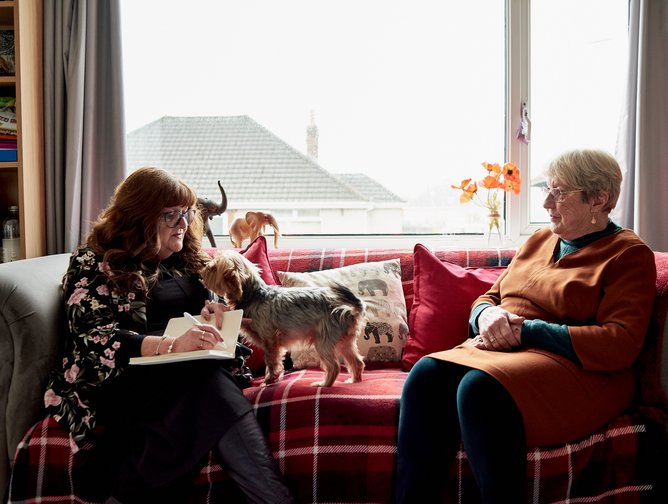 Royal British Legion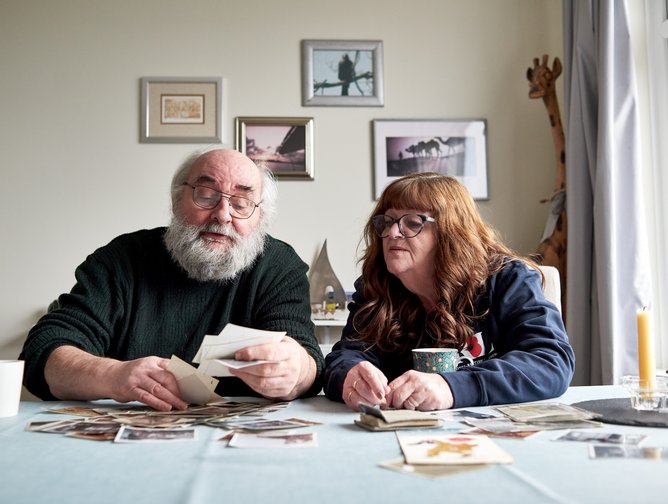 Royal British Legion