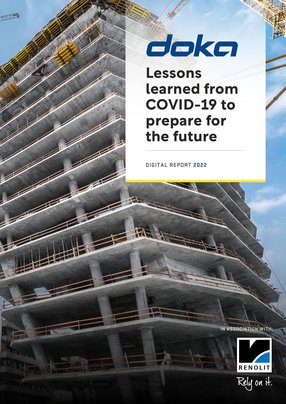 Doka: Lessons learned from COVID to prepare for the future
Doka's Thomas Zsulits & Mirko Loos discuss lessons learned over the last two years to better prepare procurement for the future and their upcoming plans
With a more than 115-year heritage in the construction industry, Doka has perfected the provision of reliable, trustworthy services to customers.
"We are listening intently to understand the world through the eyes of our customers," says Thomas Zsulits, Director of Global Supply at Doka.

"Our values provide a solid foundation for developing and selling high-quality solutions, from initial planning through to reliable implementation on site. We help our customers to build better, safer and more efficiently."

Doka is a dynamic company in the construction industry. "Alongside our quality formwork - scaffolding solutions - Doka offers digital solutions and helpful gadgets to support those on the construction site to become more efficient," says Mirko Loos, Head of Material Group Management at Doka.

He continues: "We are constantly developing a range of new digital solutions, tools, ideas and concepts for our customers."
The impact of two highly disruptive years
Since the outbreak of COVID-19 back in 2020, Doka Global Procurement has had to embark on a steep learning curve – and it has learned a lot from the experiences of the last couple of years. "The question for us has been what now needs to change? What has affected us the most during these highly disruptive years? And what do we take with us into the years ahead?" says Loos.

Countries around the world have been affected and are reacting differently to the shortages, as well as the fluctuation of demand driven by COVID-19. "But one particularly common experience is the inability to foresee or plan any scenarios," adds Zsulits.

He adds: "Many of the scenarios we thought would happen, didn't come true. And with that, we realised that it is not enough to primarily talk to our direct partners in Tier 1. We also need to ask ourselves where risks might lie in the tier-n supply chain and monitor them regularly."

"The deeper we looked into our supply chain, the less transparent it became. This lack of transparency can pose a major risk to the supply chain. For this reason, we have positioned ourselves to look deeper: today, we approach our partners at all tiers to discuss potential risks together.
With this, Doka hopes to be more flexible in some ways, while remaining stable enough to face these challenges and bringing together its partnerships as one supply stream.

Agreeing with Zsulits, Loos also speaks from an internal viewpoint: "We now collaborate a lot more than we did pre-COVID-19. Over the past two years, whenever our security of supply was at risk, we collaboratively worked together within procurement. The industry has shown great contribution and dedication to solving the industry challenges. This, in turn, has helped us to grow as a team."
Doka's future plans
So what exactly makes the future so different from now? "More diversity," says Zsulits.

"It's more development of our colleagues and employees, and it's more internationalisation. The last couple of years have shown us that being on one side of the strategy – whether its globalisation or localisation – wouldn't have helped; in fact, it would have hit us much more. So we have to diversify our supply market to balance the global influences.

"Don't try to think in a common way, continuing with processes that you have done for the last 10, 20 or 30 years; think about new processes, new opportunities. You have to be brave, commit to decisions and make them fast. We discovered that fast decisions lead to success and motivates people."

Agreeing with Zsulits, Loos adds: "We have learned that you can set up a strategy now and then have to redo it again some weeks later, but it's important for us to think ahead and work on a long-term strategy, nonetheless. In procurement, there are outside influences that we need to consider such as ESG, so we need to set those long-term strategies alongside both short and medium-term goals that will get us there, and will help us to measure whether we are still on the right path. We need to start looking forward and predict what will happen in the future, where possible, and determine how these market changes could impact our business, and how we can flexibly adapt to different scenarios."
The importance of partnerships
More and more, partnerships for Doka are becoming crucial to its operations. "In today's fluctuating and uncertain markets, we rely on our partners' insights into the industry to stand by us and support our operations. In the next few years, we will be focusing much more closely on our partnerships and be working in closer collaboration with our most important partners," says Zsulits.

A key partner for Doka is RENOLIT GOR S.p.A.. "We have a unique and long-term partnership with RENOLIT," adds Zsulits. We also share common views on the market, as well as common values." It is this value alignment that Zsulits states is key to success.

"Beyond the regular supplier/customer relationship, if the culture of two organisations are the same – as well as the way they approach industry challenges and their long-term targets – then chances are it becomes a valuable partnership for both sides," explains Zsulits.

He adds: "For example, ESG is gaining significant interest in our company, not only due to customer demands, but we are seeing the value in successfully managing our environmental impact and supporting the people around us. Not having partners that are like-minded and adopting the same approach would keep us from being successful.

"With Renolit we have that like-minded partnership we are looking for, which is great."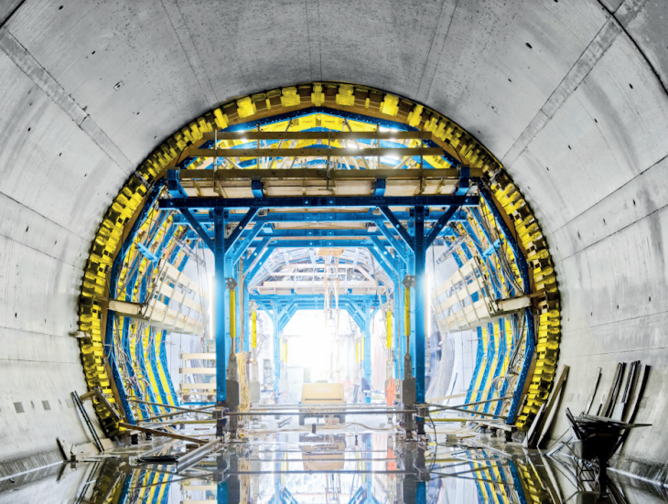 Tunnel Radfeld, Österreich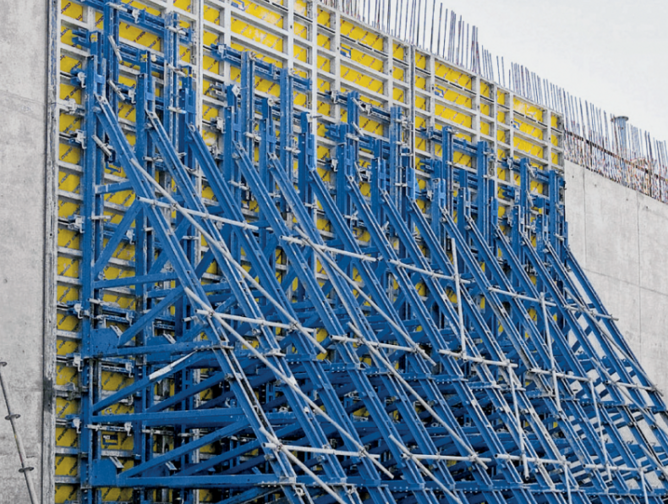 Doka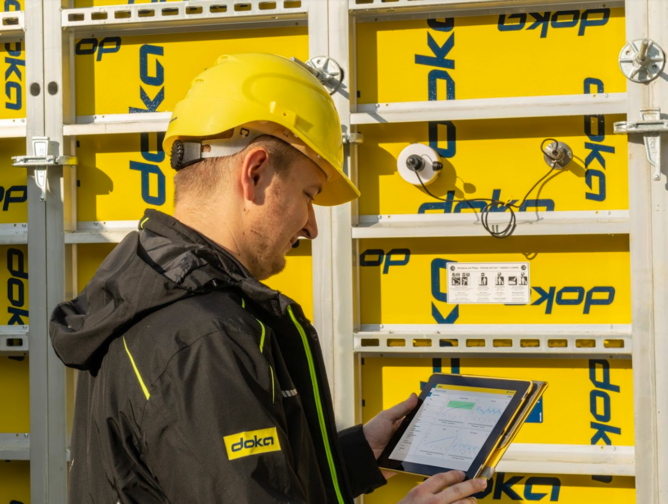 Concremote cable sensor 2.0 and wall sensing element web portal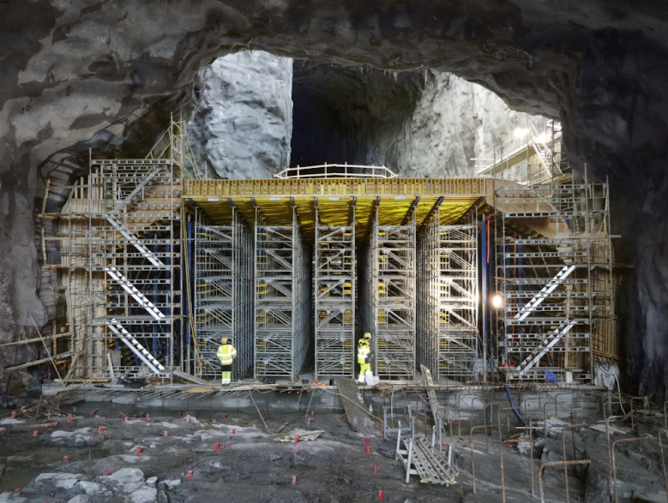 Vamma Hydro power plant