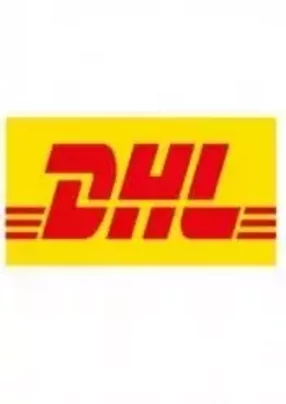 Shipping success to the African continent...
"Our customers expect us to deliver," states Druce. DHL has earned an enviable reputation within the logistics industry, but with reputation comes expectation and as Druce explains; DHL's customers expect them to deliver every time. In order to maintain its standing as a world class courier, DHL needs to go above and beyond the call of duty and to do this investment is absolutely essential.
Technology
Technology has been a key part of the business at DHL for more than 30 years. "Technology for us is about making information available to the customer. Our philosophy has always been that information about shipment is more important than the shipment itself. What our customers tell us it that they expect us to deliver, what they want is to be able to know when we haven't delivered and that is where technology comes in," says Druce.
At DHL the ability to track shipments, collect data and relay information is paramount. The company's tracking system is complex and thorough and sets DHL ahead of the competition. As Druce explains, "We have very complex scanner systems and a shipment may receive anything up to 20 scans from the moment it's picked up until the moment it's delivered. Each one of those scans is either a warning saying there is a potential problem or it's progress saying it's safely on its way and will be delivered on time."
DHL has invested more than €250,000 in a QCC (Quality Control Centre) in South Africa to develop its tracking system further. "It's part of our global drive to provide customer with more assurances about how close we are to being able to respond to a crisis," states Druce. "The QCC operates 24 hours a day, seven days a week and we have operators there who monitor activities around our network. We use the information to proactively warn customers of any potential problems and the way we do that is via checkpoints. So a shipment getting picked up from a customer and the courier bringing it back to the station gets a checkpoint – the station putting it in a bag and sending it to the airport gets a checkpoint; it's a sequence – what the QCC does is determines when that checkpoint is expected to be captured. If for some reason the shipment doesn't get a scan, the QCC gets a warning and the shipment will turn amber, alerting the operator. After a set amount of time the shipment will turn red and the operator knows they need to make enquiries and warn the customer. The customers can then take proactive action and recover the situation," says Druce.
"One of the biggest frustrations that customers have is an inability for us to be able to proactively warn them that a disaster is imminent; they don't blame us for the disaster, they blame us for the inability to tell them. Through the QCC we have developed the ability to have complete visibility – it was a significant investment but it's a very powerful differentiator we have introduced to our business," cites Druce.
Internet penetration in South Africa is growing all the time and as it grows there is an even greater pressure on businesses like DHL to make that information available; "customers have got the technology, they are using it, it is up to us to make sure we have the technology to provide more visibility over a shipment but more importantly react when it hasn't been delivered," he confirms.
High Value or Sensitive Cargo
As well as delivering on time, DHL is also renowned for handling sensitive cargo; cargo which requires special treatment. Traditionally DHL has worked closely with many financial institutions as they depend on express services; it also serves the life science and pharmaceutical industries, delivering time sensitive goods and life saving drugs, many of which have to be kept at a certain temperature throughout transportation. The firm also handles the logistics for companies within the aerospace industry, including airlines owing to the fact that "the environment in South Africa is such that companies don't want to keep large inventories of spare parts, particularly aircraft parts as they are quite high value."
"Whatever little manufacturing Africa has tends to be in food and beverage and many of those are dependent on express operators to keep their production lines moving," continues Druce. "Hi-tech is the other one, more of the large companies (Microsoft, Dell, Cisco) require the same level of support to customers in Africa as they would expect anywhere else. All this equipment needs to be supported by express delivery for spare parts."
Furthermore, all DHL facilities have chillers, so when a shipment is not moving it can be kept at a safe temperature. Many of the DHL facilities have dry ice refreshment capabilities in case goods need to be stored for more than 48 hours. The company also has SOPs in place with its key customers in case the unexpected happens.
Capital investment
DHL has a global commitment to reduce its carbon footprint by 30 percent by 2020 compared with the base year of 2007. "We are moving away from diesel and petrol vehicles to CNG, these are hybrid vehicles so they can operate on both, because the problem you have in South Africa is wide availability – not all fuel stations stock CNG so we don't want all our vehicles to become unserviceable. We are investing this year in more CNG vehicles as we take our commitment to the environment very seriously," confirms Druce.
And CNG is not the only investment the firm is making this year, "We have new facilities in Midrand (Northern Johannesburg)  and we have just been given the green light to invest in Cape Town and Durban where we will upgrade to  new facilities also," cites Druce. "The difference being that they are going to be a lot more user-friendly and designed around global standards – the vehicles will be able to drive up to a belt and be loaded automatically. Before the shipments had to be handled a lot more and moved manually in cages and there was a risk of damage, a risk of the elements, and a risk of security breaches; the new facilities will be state-of-the-art, drive in facilities and this protects our customers' shipments while in transit. It also makes the process more efficient so reducing our cost and therefore cost passed onto the customer. These facilities will also be a lot more carbon friendly. It is really an attempt to bring South Africa to international standards because the world moves on very quickly and we have to make sure Africa is making giant leaps to keep up," says Druce. 
The company will also be investing in a new airport facility in Johannesburg in 2013.
"We constantly assess the situation in the markets and you have to keep in mind of what is going on globally. Our investments going forward are focused on developing growth in Africa. We want to be in a position to take advantage of the African growth phenomenon. We have a big opportunity with South African trade because Africa has a wealth of raw materials; we want to be in a position to be able to support the industries driving economic growth in Africa. For us it is about being in a good position to exploit the growth in African economies. We want to dominate Africa from an express perspective," reiterates Druce.
One step ahead
Brand awareness, according to Druce, really defines the company in South Africa, "We have done an awful lot of work in terms of investing in our brand. Take for example the investments we have made in F1 – while F1 might not be massive in South Africa it is widely supported, we also sponsor the Western Stormers a  South African rugby team that plays in the Super 15. We are making sure our brand is front of mind for our customers."
"We anticipate double digit growth over the next five years in Africa and we are investing accordingly. We are very confident and positive about growth opportunities," he concludes.