Supply Chain Digital publishes the November 2022 edition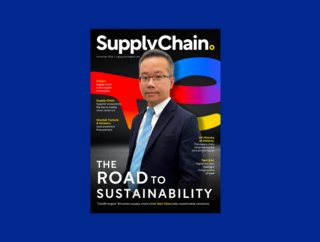 The November 2022 edition of Supply Chain Digital is live.
Supply Chain Digital has published the November 2022 edition.
This month's edition features an extensive lead interview with Garr Chau of TotalEnergies, about the road to sustainable solutions.
"We have an ambition and that is to help with the world's energy transition, to reinvent the production and use of energy"
The November edition also contains extensive interviews with key thought leaders from Philips, HCL Technologies, Westfall Technik & Arkestro, UK Ministry of Defence, Bluebird Group and Wyndham Hotels & Resorts
Sean Ashcroft, Editor in Chief of Supply Chain Digital, commented: "Yet another edition of Supply Chain Digital packed full of exclusive insights, we hope you enjoy the read"
You can visit www.supplychaindigital.com for daily news and analysis of the ever-changing supply chain industry, or click here to read the digital magazine.