WNS Denali links with SMBC to digitalise its procurement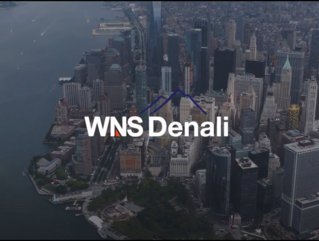 Outcome-driven companies like SMBC partner with WNS Denali to operationalise their procurement function: Business Unit Leader Alpar Kamber explains
Alpar Kamber is Business Unit Leader of WNS Denali, the global business process management company he founded in 2008 and that is now under the umbrella of WNS Global Services. WNS Denali is a leading procurement solutions company providing procurement, strategic sourcing, and supply chain services to 90+ global 1000 companies and offering consulting, source to contract execution, procurement operations, market intelligence, capability enablement, and digital solutions and services to procurement professionals.
His is a notoriously fast-evolving and critical field, Kamber stresses. "We face severe inflation, the need to cut costs, and the concerns and constraints of keeping clients' business strategies on course while managing the sources of supply. We help our clients to build more robust procurement ecosystems, deriving full value from them at every point."
Banking and financial services are a key sector for WNS Denali, where the conversation usually starts with a discussion around the client's level of maturity in their procurement journey, the current state of their organization, and where they want to take it over the outlook period. This is how the relationship with Sumitomo-Mitsui Banking Corporation (SMBC) started. "SMBC is a great example of the value we can bring. They are in the midst of a digital transformation, and implementing a platform that will enable and bring more efficiency to procurement. Technology plays a big part in that process, but technology change demands a big change management programme to make sure the platform is configured correctly and wired right to get the desired outcomes while facilitating the decision-making within the company, conducting due diligence on suppliers, and making better supplier decisions and clearer contracts.
"So we're working with SMBC to enable digitalisation of their contracts and help them onboard suppliers with maximum efficiency. Also, we set up a help desk: there's a lot of transactional work too. Though you want to automate as much as possible, you still need to put human checks in place to make sure that you can deal with exceptions!"
This is the first phase of enabling digital and transactional procurement at SMBC. The next step is effectiveness: "Strategic thinking around category management, decision-making about which suppliers to work with, taking into account pricing and innovation trends, matching best-of-breed suppliers with the company's requirements and deriving value from its third-party resources – these are among the essential considerations WNS Denali is helping SMBC with on its digital journey."
Digital procurement is about converting data into insights, and WNS Denali is building solutions where the data can drive the predictive insights so vital in the current fluctuating environment. It is providing an innovative platform to cope with the problem of talent churn and associated knowledge loss. "As the talent walks out the door, they also walk out with the knowledge and the expertise that they have built over the years working for your company. One of the platforms that we're building is called KnowledgeTRAC. It captures, classifies, and retains knowledge as it's learned. The next person to come in can pick up knowledge built over the years and doesn't start from scratch!"
Finally, Kamber emphasises the centrality of procurement to the business. "The ecosystem leverages technology to combine all stakeholders in the company's lines of business, all its external and internal suppliers, and other third party support. Procurement sits in the middle, making sure information flows fluidly between these different stakeholders. That's what we mean by the procurement ecosystem: you have to think about all these different players and how they interact with each other to create value. When I talk to our clients, actual or prospective, I discuss which part of this ecosystem is broken or needs the attention today. Let's focus on that first and then we'll come to the broader picture."
At the top of most of his clients' concerns right now are cost and talent. Both of these challenges threaten the viability of the supply chain in ways WNS Denali's services and technology can mitigate significantly.
Read the Sumitomo Mitsui Banking Corporation digital report HERE.