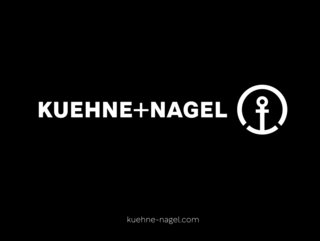 Kuehne+Nagel leverages its data-centric IT architecture and its global control tower footprint to support Alcatel-Lucent Enterprise competitive positioning
For any manufacturer of digital communications devices, ensuring that the supply chain is visible, resilient and sustainable has become a mission critical for success. This is why in December 2019, Alcatel-Lucent Enterprise, one of the world's leading networking, communications, cloud solutions and mobile device providers, chose Kuehne+Nagel as its 4PL partner for Europe, with a commitment to jointly develop a collaborative partnership between the two parties.
Kuehne+Nagel maintains a network of partnerships with other supply chain operators, innovators and disruptors throughout the world – in comparison with 3PL logistics companies' SaaS offerings, customers can achieve a distinct competitive advantage by leveraging Kuehne+Nagel's Software AND a Service delivering three key advantages. Firstly complete visibility over order movements and costs; secondly resilience in adjusting to changes in scale, environment, with continuous learning; and thirdly sustainability, not limited to environmental considerations, but also arising from competitiveness considerations, and the constant innovation in customers' need to stay relevant in their market.
With ALE, seamless integration is ensured using a full EDI set up (based on EDIFACT messages) between the two partners, the European Distribution Centre, and carriers, explains Mark Edenburg, Global Business Manager High Tech at Kuehne & Nagel. "Orders and shipments are processed seamlessly between different systems of record. Stakeholders update the whereabouts of the orders and shipments, from product being received in the European warehouse right through to customer orders being picked, packed and shipped by the warehouse, picked by the carrier and delivered. ALE has full visibility on these events in Kuehne & Nagel's visibility portal."
There's a high level of automation, he emphasises. "We deliver our Integrated Logistics Services, devoting a dedicated business management team to each customer – they have at their disposal tools such as a Transport Management System (TMS) with strong dynamic planning and optimisation capabilities to automate processes, and our own in-house developed multi-party collaboration platform for customer service. We have experts in eight control towers across the globe ready to manage our customers' supply chain based on accurate real-time data and predictive, actionable insights."
ALE branded devices deliver innovative, feature-rich experiences that make access to today's mobile technology simple; offering a diverse portfolio of value-packed products equipped with the technology people want most. In a fiercely competitive market like ALE's excellent customer service is the key differentiator. "The collaboration portal provides a single point of contact setup for all requests and deviations relating to order life-cycle execution. The ability to execute request trend analysis and determination of root causes really drives improvement!"
Kuehne+Nagel's flexibility of service makes its customer's supply chain more resilient. For example ALE's volumes fluctuate, with peaks at year- and quarter-end. "We have a transactional model in place. The shared multi-customer environment in our Luxembourg control tower is a key enabler when handling these spikes in volumes".
Kuehne+Nagel takes the burden from ALE in a multitude of ways, such as managing its relationships with carriers, KPIs, the lifecycle of complex tariff arrangements and, very importantly, continuous improvement (CI). "CI is for us the next step in the evolution of our partnership with ALE," says Edenburg. "It's key, especially in these times, to concentrate on supply chain optimisation and – together – find effective answers and solutions."