Mitie's Plan Zero drives real change through decarbonisation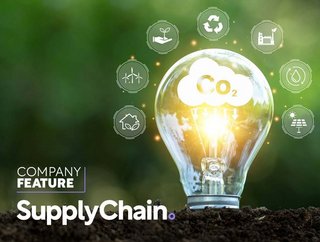 Mitie prioritises decarbonisation and takes a flexible approach to sustainability through its Plan Zero, which supports its partner Heathrow Airport
As the UK's leading facilities management and professional services company, Mitie is determinedly working on not only its own decarbonisation journey, but also using it to support that of their partners, including Heathrow Airport. As Mike Sewell, Mitie's Plan Zero Director, says, "if an organisation wants to drive real change in decarbonisation, it absolutely should be front and centre for their facilities management providers to be the party that's helping them on that journey". For partners such as Heathrow Airport, Scope 3 includes their supply chain, which includes Mitie. And Sewell's approach to partner support is simple: "Just by operating better ourselves, we're already helping reduce their Scope 3 emissions—and that applies to every single customer that we work with".
Mitie has "committed to having net zero, from a Scope 1 and Scope 2 perspective, by 2025 and Scope 3 by 2035", and propels itself towards it using a flexible approach, allowing room for adjustments and developments, including changing price points, technology developments and further research, acknowledging that it is not a linear journey. Mitie's industry-leading Plan Zero initiative has three key focuses: eliminate carbon emissions from power and transport; eradicate non-sustainable waste; and enhance inefficient buildings to meet the highest environmental standards.
Mitie combines attention towards small details and sweeping changes, using them to inform each other; common occurrences in energy loss across buildings may lead to wider changes in energy generation to improve operations. Mitie's customer base is wide, and it works to understand the complex spaces and support communities in effective ways.
For example, Sewell says that within Mitie's operations the majority of emissions sits in our use of vehicles, which they have combated by utilising electric vehicles (fleet at 3,000 as of 19 Dec 22) and reducing engineer travel by using connected workspaces which allows us to monitor and manage buildings remotely:
"We've really focused our efforts on decarbonisation of our fleet together with connected workplaces where we're actually looking at better data connectivity, where we can actually monitor sites, understand sites and deal with things remotely."
Mitie's latest ESG report highlights its progress and commitments, centred around five pillars: Environment, People, Community, Responsible Supply Chain and Innovation. Among its sustainability successes Mitie reports a 33.4% reduction in emissions since the FY19/20 baseline year and how it has cut 11,445 tonnes of CO2 by investing in electric vehicles (EVs). In FY22, the company met all of its targets, allowing the team to confidently work towards future goals.
By prioritising its own decarbonisation journey, Mitie put itself in the best position to support partners and manage its supply chain responsibly, implementing carbon neutrality at the heart of the business and proactively working to reduce its impact across their wide span.
As Sewell states: "Decarbonisation: it's not a challenge for one organisation, one customer. It affects us all."
Read the full Heathrow report HERE.