Mars Wrigley to responsibly source 100% of its cocoa by 2023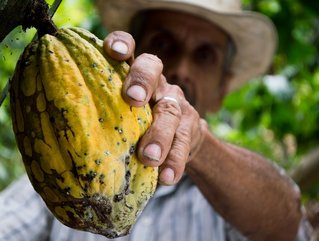 Following a growing movement of global sustainable supply chains, Mars Wrigley Europe announces it will sustainably source 100% of its cocoa by 2023
As the sustainable sourcing movement grows across procurement and supply chains, companies of every size are transforming their practices to comply with these now-global objectives.
Mars Wrigley (MW), the multinational food manufacturer, is one of those companies.
MW announced that from 2023, 100% of the cocoa it purchases for its direct factory operations in Europe, will be verified as responsibly sourced.
Some of the most recognised products that will be affected by this sustainable-cocoa move will include Mars, Snickers, Galaxy, M&Ms, Maltesers and Milky Way.
Considering MW's US$40bn in annual sales (2020), and its status as the 4th largest private company in America according to Forbes (2021), the wave of responsible sourcing is clearly gaining momentum.
Responsible sourcing gains momentum
Another giant corporation that recently made strides towards sustainable procurement is consumer goods giant Procter & Gamble (P&G).
Known for such brands as Fairy, Lenor, Ariel, Tide and Charmin, P&G recently announced its commitment to develop non-wood based fibre products in its Charmin Ultra Eco toilet paper product-line, as well as to using 100% recycled fibre in its cardboard and packaging by 2025.
P&G had gained widespread criticism in terms of its initial lack of action, following environmentalist critique of its impact on forestry and its lack of sustainable sourcing.
The case highlights that procurement and supply chains are adapting to and absorbing sustainable procurement conventions, and that the stream is becoming increasingly inevitable.
P&G and MW are just two of the big actors adapting to the contemporary and fast-emerging sustainability mise-en-scène.
MW's transition into 100% responsibly sourced cocoa is a part of its 'Cocoa for Generations Strategy', which was established in 2018 with the aim of delivering real, lasting positive change across the supply chain for future generations.
According to MW, "it focuses on the critical issues that need to be addressed for cocoa farming families to thrive, taking action to help protect children, preserve forests, and improve farmer income."
Vice President of Procurement, Europe, CIS & Turkey at MW, Benjamin Guilbert, commented:
"Achieving 100% responsibly sourced cocoa for our European factories will be a huge milestone for the business. Cocoa is key to our global chocolate brands and to the livelihoods of an estimated 350,000 cocoa farmers in our supply chain. As one of the world's largest buyers of cocoa, we have a responsibility to help drive positive, long-lasting, systemic impact to support the farmers and communities in our supply chain."