How AI is helping deliver smarter supply chains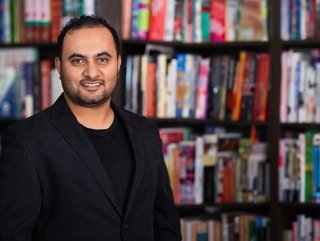 Dr Adnan Masood
AI & machine learning has the potential to transform supply chain operations, at a time where tech-led evolution has never been more important
AI is playing an increasingly important role in the supply chain industry, allowing companies to optimise and streamline operations in many areas.
Predictive analytics, for example, helps companies anticipate demand for products and services, enabling them to make better decisions around inventory levels, production schedules, and delivery routes. Intelligent forecasting is also built on AI algorithms, which analyse data – including weather, economic trends, and consumer behaviour – to help businesses better plan their inventory.
Automation is another area of AI growth, with many supply chain processes, such as order processing, inventory management and logistics, benefitting from reduced staffing needs, alongside savings on time and costs. AI can also monitor the quality of products as they move through the supply chain, inspecting products for defects or anomalies.
The customer experience has also been enhanced, with AI-powered chatbots and virtual assistants helping companies provide better customer service. In fact, there is a huge tech ecosystem built around the application of AI technologies across all aspects of business, including supply chain.
One such organisation is UST, a multinational digital transformation company that provides IT services and solutions to a variety of industries, including healthcare, banking, financial services, retail, and hi-tech.
UST has its own supply chain practice headed up by lead consultant Jonathan Colehower, who has spoken at Procurement and Supply Chain LIVE events about the digital transformation of the supply chain.
In March 2022, UST announced a strategic partnership with AI enterprise software company o9 Solutions to provide effective supply chain management solutions, as well as propel digital transformation for enterprise clients. With its planning and decision-making software, o9 Solutions enables organisations to accelerate the digital transformation of their supply chain functions, driving the digital transformations of integrated planning and operations capabilities.
The company's move is typical of how the supply chain technology ecosystem is responding to the supply needs of businesses. The partnership combines UST's systems integration and strategic knowledge expertise with o9's AI-powered supply chain, revenue, and P&L planning and decision-making platform
But UST also has its own deep AI expertise, in the shape of Dr Adnan Masood, its Chief AI Officer & Lead Architect. Masood is also a visiting scholar at Stanford University. There are few people better placed to discuss the importance of AI to businesses in general, and supply chain in particular.
Speaking to an audience at an AI conference in London Masood summed up the business uses of AI as being about "creating a repeatable approach to processes through the ecosystem of an organisation, and how that can be used to transfer information".
He says that mining such processes with AI requires "multiple intelligent components to work with multiple modalities".
This, he says, is the building blocks for enterprise AI, and for UST's platform, called SmartOps. This, says Masood, "is automation on steroids".
He adds: "SmartOps is an AI-powered intelligent operations platform built with the pillars of automation – knowledge management, intelligent monitoring and autonomous operations.
UST SmartOps is an AI-powered cognitive automation platform that holistically learns and reimagines your business processes while intelligently digitising and compressing manual workflows."
Running on AWS, SmartOps works across business and IT operations, including help desks and onboarding tools. It optimises procurement and supply chain management – everything from tracking shipments and invoice payment to contract management to ESG compliance.
"Businesses are evolving faster than ever, and to stay they need to focus on high-impact priorities," Masood told his audience. "But that can be difficult with the backlogs of data, internal processes, and endless administrative tasks.
"Many companies seek products to solve this challenge, but a one-size-fits-all technology solution doesn't account for the uniqueness of every business."
Masood adds that he and his UST colleagues combine strategic business expertise with knowledge management, automation, and AI "to unlock your company's human ingenuity".
"When it comes to your business there is no greater advantage than empowering the ingenuity of your workforce," he says, adding: "By reimagining your business operations, we empower your people to focus on those opportunities with the highest impact potential."
He explains that AI-led technology works by "learning processes and decisioning frameworks" and that it "maps how each piece of your business is connected".
Typical of many AI platforms for supply chain and beyond, UST's also mimics learned decision patterns "to execute processes at optimal speed and accuracy," says Masood. "And also begins to suggest revenue-driving insights for your business."
He says using AI-driven solutions, UST has delivered "measurable business outcomes within 90 days" and that it has also "reduced operational costs for global companies by 30% within the first year".
Interestingly, Masood says that when properly embedded, AI doesn't even feel like AI.
"When enterprise software companies build seamless AI into applications as part of your machine learning stack, it's so organic you don't even feel it's AI anymore, even though these cognitive components are automating your workflow."
Masood also told his audience that demand for machine learning experts is far outpacing the supply, and that to address this gap, recent years have seen "the biggest strides in the development of user-friendly machine learning algorithms".
He added: "With auto-ML capabilities, non-experts can apply automated machine learning "to ease the burden and the workload".
He says this is all part of "the democratisation of AI", another strand of which he says is "reinforcement learning".
"Reinforcement learning is a semi-supervised learning model that allows agents to take action and interact with the environment," he says.
He adds that use-cases for reinforcement learning include personalised recommendations and "anything in which you need an intelligent loop of understanding and learning".
Masood's final word on AI was "it is a team sport".
"It is the business units, technology groups, and research teams all working together to provide business outcomes.
"That's the key message – that all the components of AI are targeted towards providing you a cohesive business outcome."