Ecolog: Crisis logistics and making the impossible possible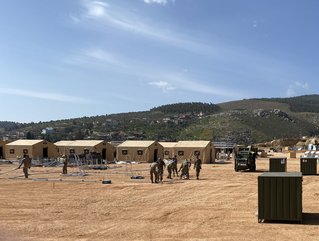 Antakya NATO Camp in Turkey built for the Earthquake Relief for 2,400 people, currently modified for the school with 700 pupils. The entire camp was built by Ecolog with the assistance of Turkish Army.
Ecolog provides integrated services and solutions in a wide range of environments, including some of the world's most remote and challenging locations
In times of crisis, such as natural disasters or pandemics, logistics can become a major challenge. The timely delivery of essential goods, medical supplies, and other resources can mean the difference between life and death for those affected.
With more than two decades of experience, Ecolog provides integrated services and solutions in a wide range of environments, including some of the world's most remote and challenging locations.
As Seid Jusufi, Chief Supply Chain Officer of Ecolog, explains, this principle of making the impossible possible is in the organisation's DNA.
"Over 20 years we have demonstrated that we are the go-to specialists when it comes to providing urgent response solutions and managing crisis logistics," he says.
Central to this is what Jusufi describes as a B2E, or 'business to emergency', service.
"It's something that it's new and we are proud of it," he comments. "We are proudly saying that we are ready anywhere, anytime. We continue to work with governments and with international humanitarian organisations, but also with world-known commercial oil and gas companies, where we support them so they can perform their operations."
Experience in managing crisis logistics
Ecolog's experience, planning and proactiveness in these harsh locations make it a true specialist in managing crisis logistics. At a time of increasing turmoil, this vast experience is vital.
"We have, unfortunately, seen a lot of crises recently, with the pandemic, with earthquakes, with wars," Jusufi comments.
One such example of this is the devastating earthquake in Turkey in February 2023.
"With my team, we were on the ground the second day that earthquake happened," Jusufi says. "We have worked in Turkey before and have a network of trusted partners there. We understood that the situation was critical and required our assistance, so we stepped on the ground immediately."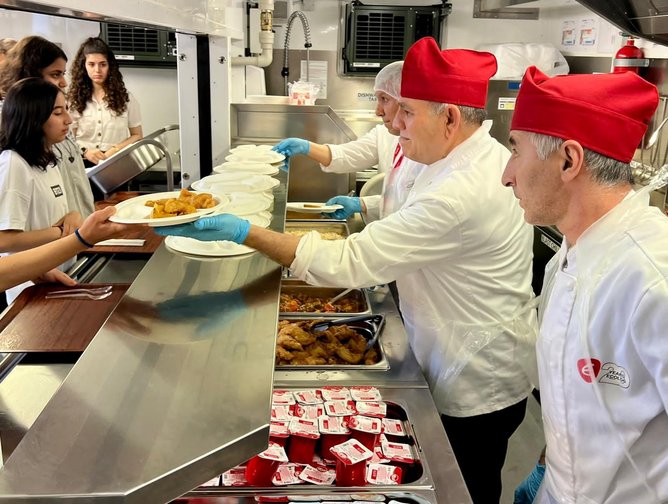 Ecolog was on the ground quickly after news broke of the earthquake in Turkey this year
Having witnessed in person the devastation caused by the earthquake, and the issues local people were having, Ecolog approached the World Food Programme, along with governments and NGOs to describe how it could support the crisis.
"After a couple of weeks, we started delivering," Jusufi adds. "Jointly, with NATO support, we built a camp for those displaced by the earthquake and ensured it was ready to receive them. As a result, they had access to essentials such as food and water, laundry, toilets and showers to meet their basic needs."
Supporting residents of Ukraine
The outbreak of the Russian Invasion of Ukraine created a humanitarian crisis that required a swift and effective response from aid organisations and governments around the world. As Jusufi describes, Ecolog was on hand to provide assistance in the early stages of the conflict.
"The moment that we heard about it, we mobilised our supply chain and procurement operation teams in Poland to work together with several NGOs."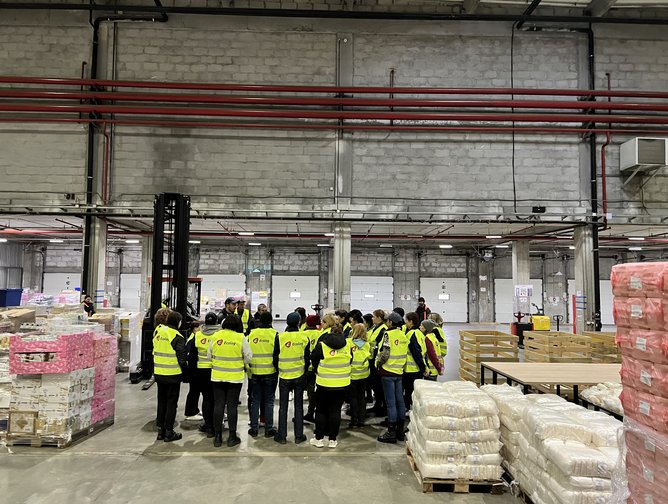 Ecolog operates two warehouses in Kyiv, Ukraine and Katowice, Poland, delivering 600 trucks of food and non food products to Ukraine monthly
By the second week of the war, Ecolog had 150 weekly food deliveries into Lviv from Poland, together with a state-of-the-art warehouse in Poland to be able to distribute and pack supplies. Today, Ecolog has a warehouse in Kyiv and is continues to pack and deliver food parcels to those on the ground.
Failure is not an option
As Jusufi explains, when it comes to crisis management failure is not an option.
"We have successfully performed more than 1,200 projects without failure," he says. "Failure is not an option - this is the mentality that everyone at Ecolog has. When something needs to be done, everybody takes a hands-on approach."
This approach to crisis logistics ties in with Ecolog's core principles.
"It's not about only the business side of it," Jusufi adds. "It is a people for people mentality - we want to help people and governments to get out of these situations, and to at least, ease their pain, their suffering and their situation. It's not that we can do much, but at least we can make sure that they have the essentials, that they have the motivation to go to the next day."