CrimsonLogic's digital solution for supply chain efficiency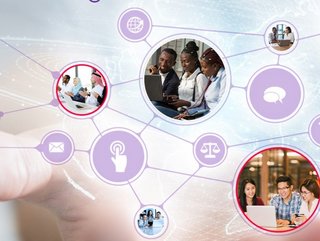 CrimsonLogic innovates supply chain technology to ensure trade compliance and advance future-ready digital solutions for sustainability and efficiency
International trade is a complex process requiring the coordination of many stakeholders, including businesses and governments. In today's supply chain, stakeholders face many challenges that may constrain the flow of goods.
Increasingly complex regulatory requirements, inconsistencies across different data sources, and financial risks caused by cash flow and cargo put pressure on companies at different stages of the supply chain. On top of having to deal with limited visibility on the movement of goods, businesses are faced with time-consuming documentation and loops of communication with multiple suppliers.
The complexity of the supply chain is further heightened by ongoing disruptions, such as geopolitical conflicts, trade wars, and of course the COVID-19 pandemic – which itself led to the rising demand for e-commerce transactions.
The international trade eco-system faces challenges that need to be addressed urgently
So how can these challenges be resolved, and how can businesses be well-placed to handle the next major supply chain disruption?
The answer lies in deploying technology in a strategic manner. The first step is for businesses to automate processes and leverage technologies such as Artificial Intelligence (AI), Machine Learning (M/L) and Optical Character Recognition (OCR). With these, businesses will be able to get the latest updates on trade compliance requirements and digitise data.
The increasing complexity of trade compliance has also led to the converging needs of businesses and governments.
The next step is to connect data sets in the ecosystem. By sharing information with governments, businesses can reduce red tape, resulting in faster clearance and lower costs. With enhancements in control and connectivity, businesses can also enjoy better productivity and efficiency. Countries that accept digitalised trade compliance systems will also be more competitive. So while businesses become more profitable, governments also become more attractive partners, giving them a competitive edge in the global trade ecosystem.
This is the concept of a synergistic 'total trade' solution that is vital to the future of international trade.
Flourishing in a post-pandemic world with cutting edge supply chain technology
In line with CrimsonLogic's vision to be the World's Leading Total Trade Service Provider, the "Total Trade Platform" harnesses its expertise in trade facilitation and digital technologies to seamlessly enable governments and businesses to orchestrate the global movement of goods, making international trade more competitive, resilient, and sustainable.
With offices spanning four continents and over 30 years of international Trade Facilitation experience in the public and private sectors, CrimsonLogic, part of the PSA Group, addresses supply chain challenges with innovative technology that improves sustainability and efficiency in the end-to-end value chain of cross-border trade, from import to export.
CrimsonLogic's CALISTA is a business-centric global trade management platform that serves shippers and logistics stakeholders. This network enables the careful orchestration of logistics, compliance and financial requirements of trade and supply chain – seamlessly, smartly, and securely.
On the other hand, its Trade Facilitation Platform (TFP) is built to allow easier sharing of information, synergizing processes across customs, government agencies and the trade community for maximum integration and efficiency. The platform's flexible architecture also allows governments to scale implementation according to their needs and readiness.

Ensuring that cross-border trade is seamless and predictable is crucial for the smooth operation of the supply chain. It's therefore more important than ever that companies incorporate advanced technology into their processes to achieve end-to-end digitalisation of the entire supply chain.
Only then will the supply chain be able to navigate through a myriad of challenges and build a resilient and efficient global trade ecosystem.
Disclosure: This article is an advertorial, and monetary payment was received from CrimsonLogic. It has passed Editorial's assessment for being informative.