Capgemini: driving McLaren's supply chain efficiency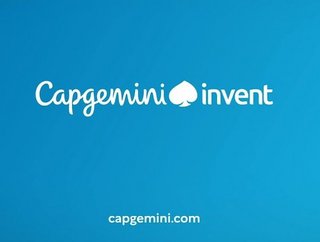 Capgemini Invent
In today's volatile climate, Capgemini are on a three year path to building a strong & sustainable supply chain to support McLaren's expansive future
Capgemini has been a leading strategic partner for more than 50 years, working across dozens of countries all over the world to unleash human energy through technology for a more inclusive, sustainable, future.
The company's clients include 85% of the 200 largest public companies on the Forbes Global 2000 list, while Source Global Research recently ranked the Capgemini Research Institute as the best in the world for a sixth consecutive time based on the quality of its thought leadership.
"We partner with our clients to unlock the value of technology and help them transform their businesses, and support management and stable growth," says Phil Davies, Capgemini Invent's Head of Intelligent Industry in the UK.
Davies distils this process into three key stages:
Using technology to advance the consumer experience
Accelerating intelligent industry
Transforming client enterprise efficiencies
Capgemini Invent, the digital innovation, design and transformation brand of the Capgemini Group, recently began working with British automotive manufacturer and supercar giant McLaren on its logistic operations, looking at how it can combine technology, people and processes to drive resilience and sustainability into those operations.
"If you think about the world today, it's much more volatile; supply chains are constantly disrupted," adds Davies. "So, we are working with McLaren to implement a strategy to cope and live with that disruption."
The three main elements of the relationship are:
Driving efficiency into McLaren's supply chain
Supporting McLaren with the transformation of its logistics operation
Providing a three-year vision
"The three-year vision is really focused on how to create a logistics operation that's going to thrive in this volatile future," explains Davies. "Where's it going to take McLaren? I think it's going to enable them to unleash the potential of their organisation.
"The aim is to allow them to continue their relentless focus on customer experience and quality but, at the same time, build that resilience and build that visibility they need to cope in this hugely volatile world that we now live in."
Ashley Naughton, Logistics Director at McLaren, adds: "Capgemini has been an instrumental partner for us. They've brought in thought leadership and shared the best industry practices, not only with automotive clients but also other industry sectors, which allows us to learn how other sectors are approaching different problems.
"They've been crucial in helping us to understand the art of possible and where opportunities involving technology can apply to us and help McLaren on its journey."
The relationship between Capgemini and McLaren is still in its infancy and both companies are still exploring how technology can be transformative within supply chain strategy.
"It's now about understanding the choices we've got and making decisions based on those options," says Naughton, who is looking forward to the future opportunities that may arise within technology, and how the implementation of certain decisions may impact the supply chain.
"I think both McLaren and Capgemini are organisations that really focus on outcomes," concludes Davies. "So, whilst we're in the early stages of building the vision, I would say 'watch this space' around the next 18 months."
Read the full McLaren report HERE.