Bluecrux: Today's supply chains into tomorrow's value chains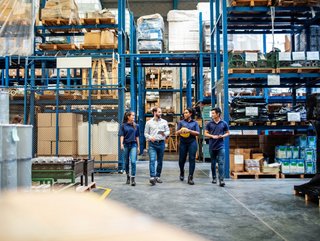 Bluecrux
The key to overcoming complexity and unlocking supply chain value is the convergence of business and technology, says Bluecrux's Anouk Schoenmakers
Founded in 2011, Bluecrux is a value chain consulting and technology company that helps transform today's supply chains into smart, efficient and fully integrated value chains using an ecosystem approach. "The time of either providing advice or providing solutions is behind us," says Managing Partner Anouk Schoenmakers. "We team up with our customers to look at all angles across people, process and technology. We go from the initial ideation and strategy development toward actual implementation and real results."
Across Bluecrux's diverse customer base, it sees the same elements creating the rising complexity companies need to deal with nowadays. "Each of Bluecrux's customers are unique in their own way and has their own unique challenges that they tackle together with Bluecrux,"says Schoenmakers. "But Bluecrux is always seeing the same elements coming back that cause those challenges and the rising complexity."
The increasing speed at which business decisions need to be taken
The growing uncertainty that businesses are facing
The digitization of technological progress that is needed
Market disruption behind every corner
"And while our answer to our customers' complexities is always different, the elements that make up our offering are always the same," says Schoenmakers. "We start from a deep understanding of the problem to connect it with solutions with purpose. Together with the convergence of expertise and technology, we offer a unique ecosystem of solutions like no other player in the market. This to improve operating margin, save inventory, and reduce complexity."
Bluecrux focuses on certain industry verticals, backed by the belief that specialised knowledge is crucial. It focuses on these main clusters:
Pharma
MedTech
Healthcare
CPG
Specialty chemicals
Industrial manufacturing
Bluecrux works closely with the leaders of each sector, including Henkel, Johnson & Johnson, Bridgestone, AkzoNobel and many others to build their future value chains.
"In our focus industries, we have the ability to help our customers to transform their entire value chain end to end," says Schoenmakers. "This can start from building a customer-centric supply chain toward transforming the way our customers plan, make, sell, deliver, or even quality test products and services. But moreover, we always help to connect the dots to break across the functional silos of a supply chain and develop an end-to-end process framework supported by future-proof technology and embedded in the organisation by looking into people adoption and capability building."
"At the heart of Bluecrux is a belief that innovation is born of collaboration, the convergence at the intersection of knowledge, ambition and combined expertise. It's at that intersection where we inspire each other,"explains Schoenmakers. "We are a community, a movement that is built at this exact intersection, which we call: The Cutting X. Where supply chains evolve and value chains are forged."
Bluecrux's transformational, collaborative, customer-centric approach is essential to Henkel: "Looking no longer from an inside-out perspective, pushing one size fits all standards across the supply chain, we instead look through the customer's lens: How do they look at Henkel? What do they value? Which supply chain interactions matter most to them?"
Schoenmakers says: "We share the belief with Henkel that supply chains should no longer be linear, functional and siloed, as we see them in too many companies." Hence, Bluecrux is on a transformation journey together with Henkel toward real customer-centricity,creating powerful outcomes for Henkel and its customers.
Read the full Henkel's digital report HERE.